"John's father makes beer
White birch barrel;
John's mother sowed cheese
White linen canvas. "
The most anticipated event of the summer months - Midsummer and Midsummer - a holiday that delights everyone's heart. Be close to nature and enjoy it! Being with family, friends and neighbors. Celebrate life by dancing and singing until the sun rises.
I do not know how you are, but I look forward to this holiday with great impatience. This is a time when you can enjoy it easily and unhurriedly. See so many become happy and liberated. Eat and drink to great sorrow!
In this article we will look at what traditions are accepted to celebrate and, of course, present the table. Let's talk about the most popular Midsummer and Midsummer food. And let's get acquainted with various Midsummer and Midsummer recipes.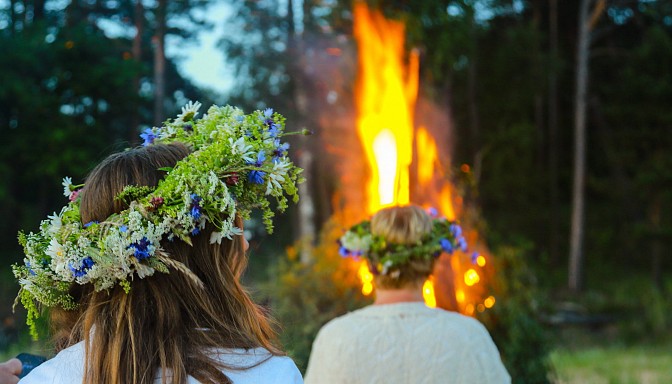 What are Midsummer and Midsummer?
Midsummer and Midsummer or they are usually called simply Midsummer or the summer solstice festival. Although in reality, solstice or solstice is the moment when the sun has the highest declination (summer solstice) or the lowest declination (winter solstice). Sometimes solstices are also called solstices, because before and after solstice, the sun hardly changes its maximum height above the horizon for several days. The summer solstice has the longest day and the shortest night, but the winter solstice has the shortest day and the longest night. The terminator line touches the Arctic and Antarctic polar circles during the solstice. The summer solstice in the northern hemisphere is on 20, 21 or 22 June and marks the astronomical summer the beginning.
Find out more about Midsummer and Midsummer Day -> here
Traditional Midsummer and Midsummer table
If you can say that, Midsummer is a holiday for family, neighbors and friends, when everyone is happy and looking forward to the summer.
Among the landlords who are celebrating, the host and housewife in honor of St. John's Father and St. John's Mother on Midsummer's Eve, while everyone else is called John's children.
Jānis' father and Jānis' mother greet the guests with home-brewed beer and homemade cheese, express gratitude for wreaths and medicines and invite Jānis' children to the table.
Traditionally, the Midsummer table is decorated with Midsummer halls. Midsummer's Day meal is based on dairy products - mostly cheese or cottage cheese with greens; bread; pork and barley beer. Midsummer cheese and other dishes in the form of a circle symbolize the sun and the world. Breaking a piece of cheese, everyone takes their share of the sun's power. The tradition of Midsummer is also brewing and drinking beer. Beer symbolizes the vigor of the owner's work, cultivating the fields, sowing cereals, harvesting harvest.
Beliefs about Midsummer food
When making beer for Midsummer, no strangers should be present, because then the beer will not ferment.
On Midsummer (also on other holidays) the host must be the first to go to the beer cup, if someone else goes, then there will be misfortune.
On Midsummer's Eve, you have to go to the pastures and eat cheese so that the cows can bless.
Modern Midsummer and Midsummer table
75% of the survey participants named Jāņu cheese as the main Līgo holiday dish, as evidenced by the 2019 survey of the research center SKDS. And it is expected that this year and in the coming years, it will not change.
Where then at the real Midsummer and Midsummer table can not do without shashlik; beer and kvass; pies and muffins. Fresh greens, from domestic greenhouses and fields. Just appeared strawberries.
What is your Midsummer table? Write in the comment!
St. John's cheese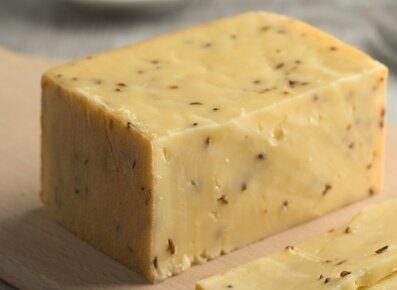 "I tied John's cheese
Nine corners,
To see John's children
They met on John's night. "
Midsummer cheese recipe is already included in the first original cookbook printed in Latvian "Latvian cookbook; the chefs of the manor for teaching to cook and prepare all kinds of men's dishes "(1796).
In 2005, on the annual Latvian Regional Cheese Day in Limbaži, cumin cheese was declared the "King of Cheese". On 2014 August 18, the association "Siera klubs" sent an application to the Food and Veterinary Service with a request to review the application for inclusion of Jānis cheese in the European Union product register "Traditional Specialties Guaranteed". The application was submitted to the European Commission on 2014 October 15, which approved it on 2015 November 13 with the adoption of Regulation 2015/2045.
In order for the cheese to be sold under the name 'Midsummer cheese', the producer must be entered in the Register of Traditional Specialties Guaranteed and the cheese must be produced in accordance with the product specification set out therein. At present, "Jāņu sieru" can be produced and sold by six people Latvian companies — Valmiera milk, Dundaga dairy, Lazdona dairy farmer, Hand milk, Dairy cooperative society "Straupe" un Jaunpils dairy.
Midsummer cheese recipes
And more about what cheese is at all in this article: Cheese, a food that has existed for over 4000 years
Shashlik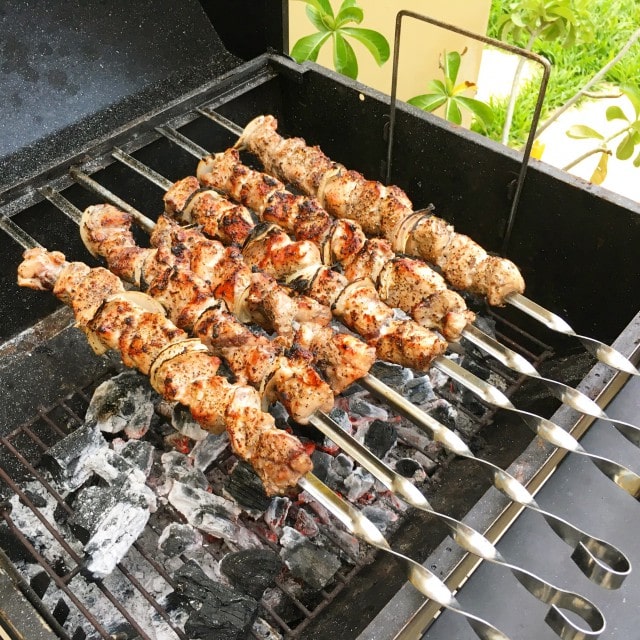 Shashlik is a food that is pieces of meat pinned to a spit on an open fire or charcoal. Pork, sheep, beef or chicken is used, often prepared in advance in the marinade.

Shashlik recipes appear in cookbooks published in Latvia before the Second World War, however, they gained wide popularity in the 1970s during the Latvian SSR, when shashlik became a common dish. Midsummer.

Name "shashlik"In Latvian comes from the Russian word" шашлык ", which is based on the Turkish word" shishlyk ". Often the word "l" is used instead of "l" in both speech and writing. Probably, an error has occurred, because in Latvian mostly a softened consonant can be found behind the sniff "š", for example, "splash", "chew". There is no softened consonant in the borrowed word "shashlik".
Shashlik recipes
Beer and kvass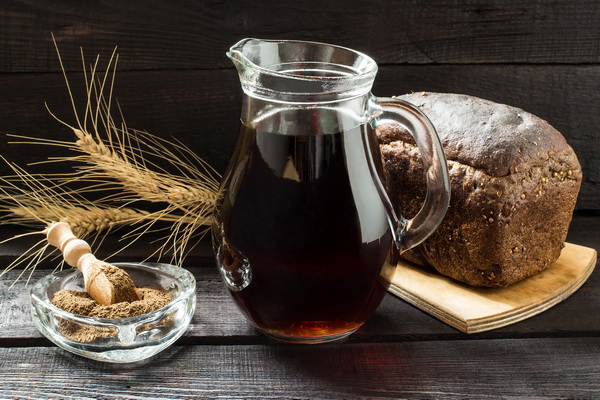 'Dar', cobs, barley beer,
Give John a drink;
This year, barley is growing fat,
Beer mist for foam. "
Beer
Beer and kvass could be called an integral part of Ligo and John's table.
Beer is one of the oldest drinks in the world. It has been historically proven to be as early as 3000 BC. A beer-like beverage made from grain malt was made in Egypt. The oldest brewery was found in the temple of Nefertiti (dated 15-14 BC).
Beer is a relatively easy intoxicating drink, so initially it was consumed only by poor people in Europe, but soon it became a favorite drink of the highest society. In the past, beer was produced by almost every farmer.

Thanks to wild bees, the production of beer using honey developed very rapidly. In Latvia, such beer was called "maestiņi" or "medal".
Kvass
Kvass is a drink obtained by fermenting a mixture of kvass must with a yeast of a culture of micro-organisms, with or without the addition of sugars and other food raw materials and food additives. The actual alcoholic strength by volume of kvass shall not exceed 1,2% vol. Sweeteners and flavorings are not used in the production of kvass, but kvass can be enriched with vitamins and minerals. Preservatives must not be added to avoid damaging the naturalness of the kvass.

Choose kvass - a sparkling drink with a pronounced rye bread taste and aroma, which does not contain synthetic flavors and colors and receives a delicious refreshment on a hot day or a warm summer in the evening!
Drink recipes
Quick and easy medals
Wholemeal bread kvass
Rhubarb ice tea
Kombuča or tea mushroom
Flatbreads, pies, snacks and other recipes
Lard patties
Rhubarb flatbread
Quick apple pie
Quick pickles
Lightly salted cucumbers for fast eating
Tomato cake with garlic and thyme
More recipes are looking for - in the section Recipes!
"John came for a year,
In search of Midsummer medicine;
Come, John, every year,
Everyone is waiting for you. "