My favorite name is "pumpkin". You are a pumpkin. Or you are not. I am.

/ Harrison Salisbury /
Pumpkin with more than 500 seeds, and lunch is varied, it can be used to make desserts, soups, salads, canned food and even butter.
Do you like pumpkin?
In this article, let's look at what a pumpkin is; their nutritional value and varieties; interesting facts and, of course, recipes.
Pumpkin
Pumpkin is the fruit of several crops of the genus Cucurbita. According to the morphological classification, the pumpkin is a berry.
Pumpkins were originally cultivated only in Latin America, mainly in modern Mexico. They began to be grown about 6000 years ago. In Europe, they began to be grown only after the Great Geographical Discoveries of the 16th century. Pumpkin became a recognized food plant in Europe 17th century
Pumpkin is a winter squash variety that is round with a smooth, slightly corrugated skin, and its color is most often yellow to orange. The thick shell contains seeds and flesh.
Pumpkin is low in calories, but rich in vitamins and minerals, which are also found in seeds, leaves and juices.
Pumpkins are one of the oldest domesticated plants. Pumpkins are widely grown for commercial use, as well as for food, aesthetics and recreation. China and India together account for half of the world's pumpkin production.
The name of the pumpkin
According to the Oxford English Dictionary, the English word pumpkin is derived from the ancient Greek word "πέπων romanized pepon "meaning 'melon'. According to this theory, the term was transformed from the Latin word peponem and the middle French word pompon into an early modern English pompon, which was replaced by a pumpkin by 17th-century English colonists shortly after encountering pumpkins when arriving in the present northeast.
An alternative pumpkin derivative is the Massachusetts word pôhpukun 'growing round'. The term was most likely used by the people of Wampanoag (who speak the Wôpanâak dialect of Massachusetts) to introduce pumpkins to English pilgrims in the Plymouth colony in modern-day Massachusetts.
The term 'pumpkin' has no harmonized botanical or scientific meaning and is used interchangeably with the words 'squash' and 'winter squash'. In North America and the United Kingdom, the pumpkin traditionally refers only to round winter pumpkin round orange varieties, which are mainly derived from Cucurbita pepo, while in New Zealand and Australia, the term pumpkin usually refers to the whole winter. squash.
Pumpkin nutritional value
Pumpkin also provides a number of essential vitamins and minerals:
Vitamin A
Vitamin C
Vitamin E
Riboflavin
Potassium
Copper
Nanganese
Thiamine
Vitamin B-6
Folate
Pantothenic acid
Niacin
Iron
Magnesium
Phosphorus
Pumpkins are a fantastic source of fiber. The recommended amount of fiber for adults is 25 g to 38 g per day.
Fiber slows the absorption of sugar in the blood, promotes regular bowel movements and evens out digestion. Healthy fiber intake can also help reduce the risk of colon cancer.
With a cup of boiled, fresh pumpkin and more than 3 g of canned pumpkin with almost 7 g of fiber source, adding pumpkin to your daily diet can help a person increase fiber quantity.
Pumpkin varieties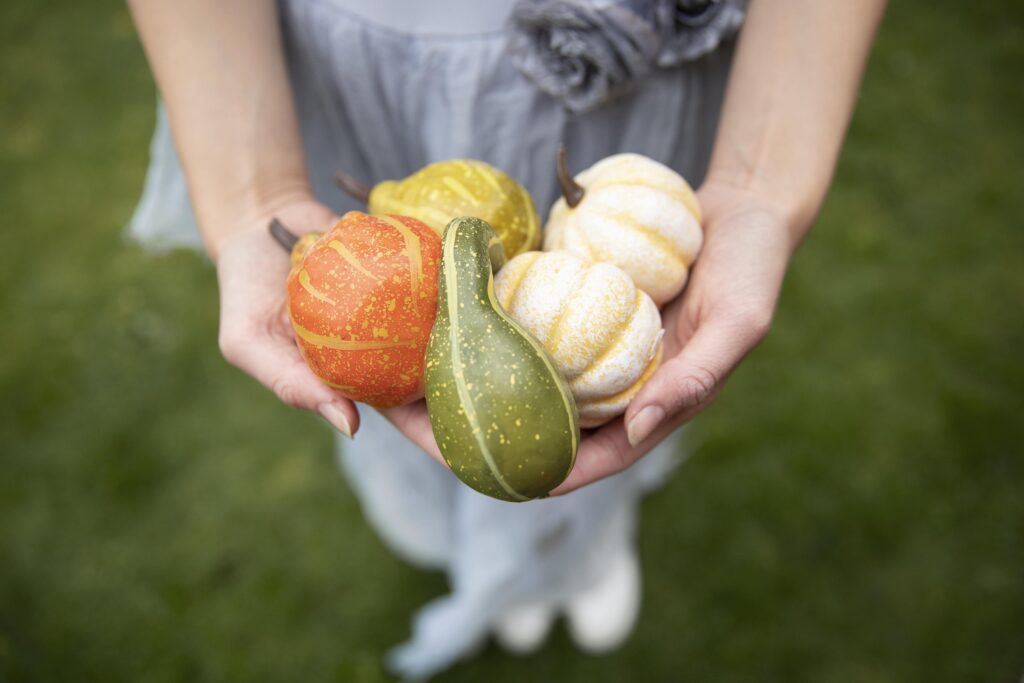 100-year-old pumpkin
Winter Sweet
Chocolate gourd
The little baby
Amazon
Ambar
Australian butter pumpkin
New Zealand pumpkin
Banana gourd
Butter nut
drills
Hubard's pumpkin
Muscat de Provnace
Moore gold
Rose pumpkin
Course
Spafeti pumpkin
Turkish berry pumpkin
Uchiki who
Zekt nut
Bare seeds
Melon pumpkin
Orange dessert pumpkin
Read more about them here >>
Interesting facts about pumpkins
Each pumpkin produces about 500 seeds.
Cinderella popularized pumpkins. The fairy turned the pumpkin into a carriage to take the cinderella to the prince's ball.
Pumpkins were first named pumpkins by the French researcher Jacques Cartier in 1584.
Pumpkins grow everywhere except Antarctica.
Pumpkins were not always popular on Halloween. The tradition of cutting pumpkins on Halloween began with a frightening Irish folk tale about a man named Skop Jack. In Ireland and Scotland, people began cutting faces in root vegetables such as turnips and beets to scare away evil spirits. Immigrants who moved to the United States brought this tradition with them.
Yellowish-orange flowers that bloom on pumpkin vines are edible.
The pumpkin was most likely served on the first Thanksgiving, celebrated by pilgrims and Indians in 1621.
The oldest American pumpkin pie was very different from what we enjoy today. Pilgrims and early settlers made pumpkin pie by displaying a pumpkin, filling the shell with milk, honey and spices and baking it.
The early settlers dried the pumpkin shells, cut them into strips and pina mats.
"World Pumpkin Capital" is Morton, Illinois. Libby pumpkin industry home.
Illinois has the largest number of pumpkins. It harvests about 12 hectares of pumpkin each year.
Pumpkins were once considered a remedy for freckles and snake bites.
Natural medicine experts have shown that the use of pumpkin seeds in men reduces prostate disorders risk.
Pumpkin recipes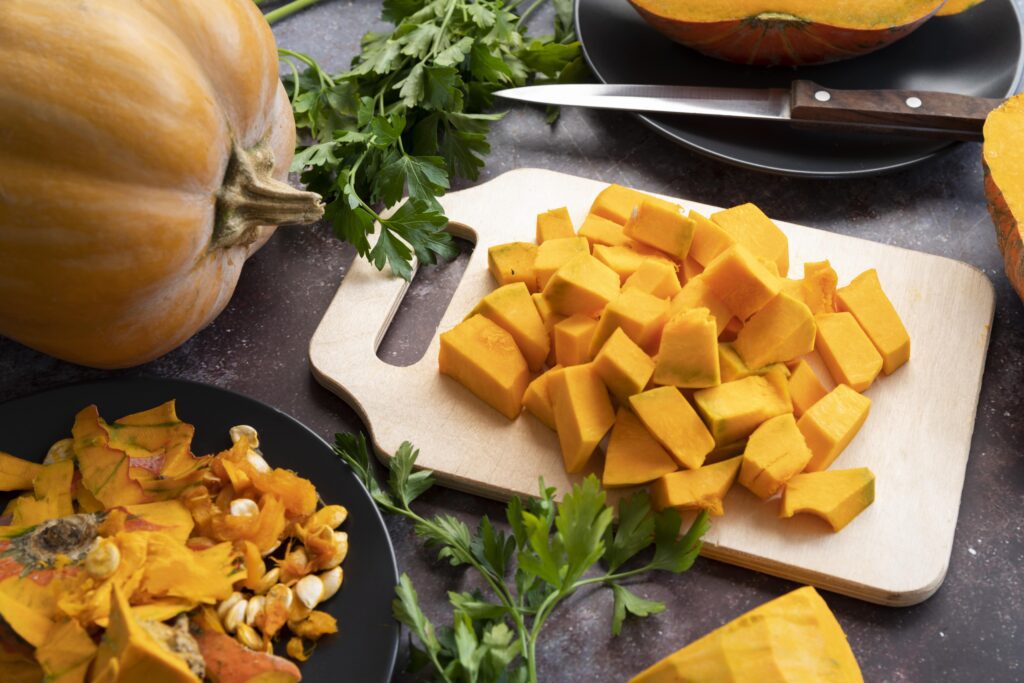 More recipes are looking here - Recipes