Starting from February 2022, 1, a deposit system for beverage packaging will start operating in Latvia.
I am one of those people who sort, so I am very happy that machines have appeared in Latvia as well, where I have the opportunity to hand over different types of packaging bottles. I know that this way the bottles will get to where they need to go.
What does the Packaging Deposit System mean?
You have purchased a certain beverage product, for which a deposit of 0,10 EUR will be charged and which can then be refunded.
You place the empty deposit packages one by one with the lower part in front. When all the packages you have taken have been delivered, you must click on the button on the screen to complete the operation and receive a deposit voucher for the delivered units of the package. The coupon can be used for purchases in the stores indicated in the coupon.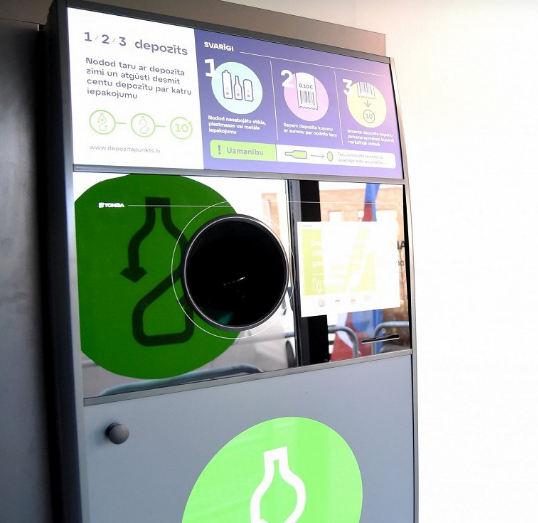 Empty deposit packages can be handed in at 1350 deposit points throughout Latvia, but they must have a special legible mark, barcode or square code and the package must not be flattened or damaged.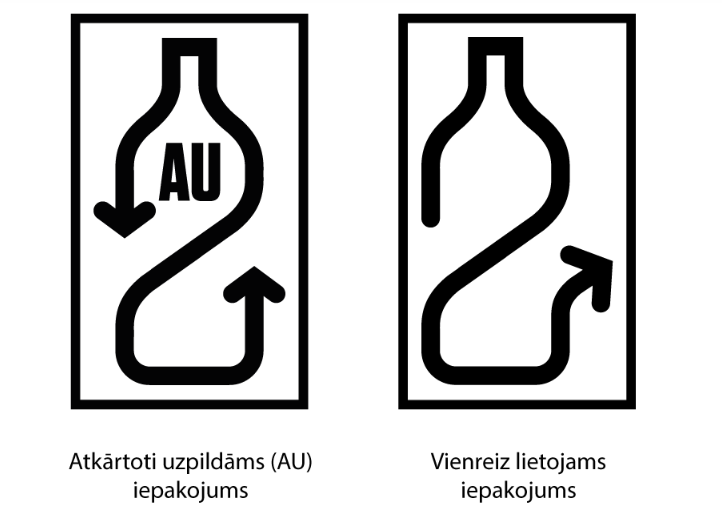 I know that this practice has been in Lithuania for some time and I have tried it myself.

What to remember about the Packaging Deposit System?
The main thing to remember is that valid deposit package is emptied, unflattened un unbeaten, it has a label with a clearly legible deposit note and barcode. There will be two types of deposit acceptance points in Latvia: automatic, where the packaging is accepted by the vending machines, and manual, where the packaging is accepted by a shop employee.
What goods can be deposited in the Packaging Deposit?
For the first half of the year (until July 31), there will be packages with and without a deposit mark on the store shelves. There is no deposit fee for packages without a deposit mark and it will not be possible to transfer it at the deposit points.

The deposit system will apply to cans, plastic (PET) and glass bottles.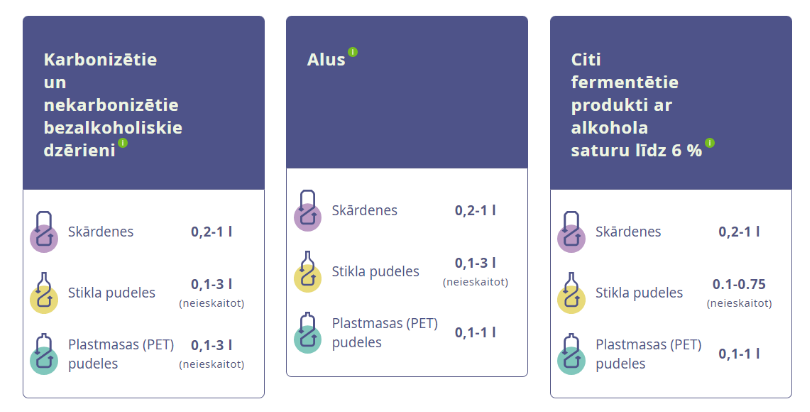 More about where the deposit points are; how to transfer bottles; how to return money, read here:
https://depozitapunkts.lv/#
I'm just for a less polluted world!
We create a clean environment around us!