The most popular snack in the world is Pizza. It is eaten everywhere - at home, in restaurants and in markets. Everyone eats pizzas because they can be prepared for different tastes.
"Whoever says you can't buy happiness for money has never spent it on pizza." / Andrew WK /
In the article you can read about the origin of the pizza we eat today; for the first pizzerias in the world and the most expensive pizzas in the world. And, of course, about pizzerias in Latvia.
History of pizza
At the end of the 18th century, the kind of pizza we know now appeared in Naples.
In those days, always in a hurry to do business, you needed cheap and easy-to-eat food. And pizza was the perfect meal for that. It was sold by street vendors to meet the customer's budget or appetite. Pizza was more like breadcrumbs. It was cheap, with easy to find ingredients and great taste. The pizza was mostly made with garlic, bacon and salt. But others put caciocavallo (cheese made from horse milk) and basil on it. Some even had tomatoes on top. The food was supposedly unpopular, but its low price made it known to everyone.
For a long time, food writers despised pizza. Linked to poverty.
When the first cookbooks appeared in the late 19th century, pizzas did not fit in and ignored its existence.
All this changed after the unification of Italy. During a visit to Naples in 1889, King Umberto I and Queen Margherita were tired of the sophisticated French dishes served to them for breakfast, lunch and dinner. Asked to prepare some local dishes. Three types of pizza were prepared: the first with bacon, cheese and basil; the other with cecenielli; and a third with tomatoes, mozzarella and basil. The queen was thrilled. Her favorite - the last of the three - was also named this pizza - Margherita.
This event brought about an important change. Pizza became a truly national dish. The idea was introduced that pizza is a real Italian dish - similar to pasta and polenta.
Nevertheless, the movement of pizza from Naples was slow. The initial impetus was provided by migration. Beginning in the 30s, more and more Neapolitans went north in search of work, taking their kitchen with them.
But it was tourism - which contributed to the reduction in travel costs in the post-war period - that really strengthened pizza as a truly Italian dish. As tourists became increasingly interested in Italian food, restaurants across the peninsula began to offer more regional dishes - including pizza. At first, the quality was variable - not every restaurant had a pizza oven. Despite this, pizza quickly spread throughout Italy.
But it was in America that pizza found its second home. At the end of the 19th century. Italian emigrants had already reached the east coast; and in 1905 the first pizzeria was opened in New York - Lombardi's.
The first pizzeria in the world
Pizzeria Port'Alba is a pizzeria in Naples, Italy, and is considered to be the world's first pizzeria.
The Port'Alba pizzeria was opened in 1830 in the city center, Via Port'Alba 18.
The restaurant used street vendors to make pizza in wood stoves and take it to the streets, keeping it warm in small tin ovens that were balanced on their heads. This place soon became a significant meeting place for men on the street.
Most of the customers were artists, students or other people with very low incomes, so the pizzas made were usually simple, with additives such as oil and garlic.
A payment system called pizza a otto was developed, which allowed customers to pay up to eight days after a meal. The result was a local joke that a meal from Port'Alba could be one of the last free meals if you die before paying. In addition, customers created poetry to honor pizzas. Antica Pizzeria Port'Alba is still open today, among several bookstores.
The first pizzeria in America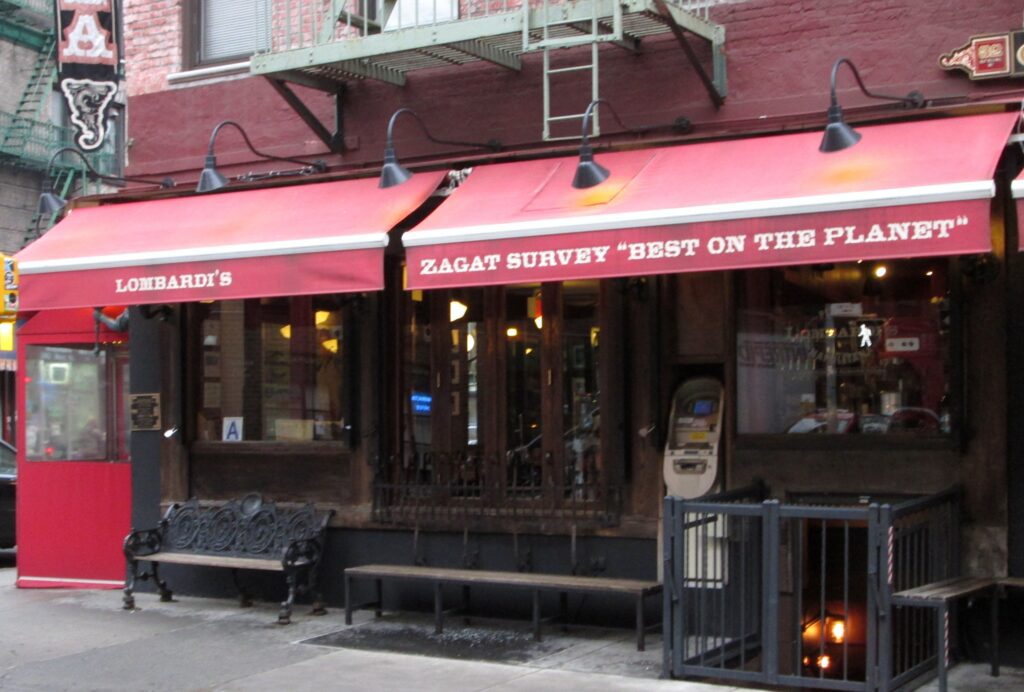 Since 1905, Gennaro Lombardi has been making pizza in the United States using his bakery, which he learned in Naples.
Lombardi is credited with developing a New York-style pizza and Lombardi's first pizzeria in the United States.
The pizzeria is located in Manhattan's Little Italy, offering its own beautiful, smoky coal-fired pizza with purist tomato sauce, fresh whole milk mozzarella and basil. A taste that is popular with both locals and tourists.
The most expensive pizzas in the world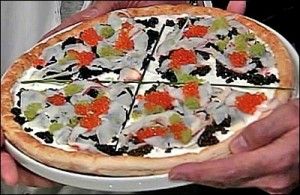 Maze Pizza
I can watch it Maze restaurant, London.
Price: ranging from around € 78 to € 108.
Pizza from the restaurant of the chef Gordon Ramsey himself. The pizza is topped with very rare white truffle chips ordered from Italy, pancetta, Italian onion puree, white truffle paste, fontina cheese, mozzarella, mushrooms and fresh herbs.
C6
You can enjoy it Steveston Pizza Company, Richmond, BC.
Price: 378,23 EUR
This food chain from British Columbia knows how to make pizza special. The C6 pizza is accompanied by smoked salmon, tiger prawns, lobster termidor and black Alaskan cod with Russian Ossra caviar.
SeeNay Pizza
It can be enjoyed by STeveston Pizza Company, Richmond, BC.
Price: 714,43 EUR
The pizza is topped with lobster ratatouille, Russian Ossra caviar, tiger prawns, Italian white truffles and smoked Chilean head.
The One Percenter Pizza
You can enjoy it Nino's in Bellisima, New York.
Price: 840,50 EUR
The thin crust pizza is topped with six different types of caviar, including Beluga and Black Russian Royal Sevruga, crème fraîche and sliced ​​Maine lobsters.
'Not-So-Poor Man's' Pizza or 'Not So Poor Man's' pizza
You can enjoy it Margo in the Bay of Mistras, Malta
Price: 2017,21 EUR
If the name doesn't give it, the price will definitely do it. This pizza is sold for 2400 USD. It was introduced to the world in 2010 and quickly joined the Guinness Book of World Records. On top of the white pizza is a 24-carat gold leaf, of course, fresh organic water buffalo mozzarella and Italian white truffles, which are flown daily from Piedmont Alba for 8 hours after harvest. It is served in a limited edition Farsons lager bottle (1 in 200). As truffles fly, you must notify the restaurant a week in advance if you plan to order this delicious, expensive pie. It is said that most of the proceeds are donated to charity.
24K Pizza
You can enjoy it Industrial Kitchen, New York
Price: 1681,01 EUR
The pizza restaurant in the Financial District knows how to make an incredibly expensive pizza that will make the world talk. Many, as many consider it the most expensive pizza in the United States. Pizza made of thin dough; foie gras and truffles from France, white Stilton cheese from England, Ossetra caviar from the Caspian Sea and flaked 24 carat gold leaves from Ecuador.
Pizza Royale 007
You can enjoy it Oro, Glasgow
Price: 3530,12 EUR
The pizza named after James Bond must match the reputation for extravagance, luxury and danger. 12-inch pizza with a base of sunflower tomato sauce topped with Scotch smoked salmon, caviar dipped in Dom Perignon; venison medallions, cognac marinated lobster, vintage balsamic vinegar and the most outstanding prosciutto. And, of course, topped with 24 carat gold flakes.
Pizza for Lovers or Pizza lovers
You can enjoy it Favitta's Family Pizzeria, Henrietta, NY
Price: 6875,33 EUR
This family restaurant definitely knows how to make expensive pizza. At first glance, it seems like an ordinary pizza, and its ingredients are not surprising. However, it has a secret ingredient that makes heart-shaped pizza so expensive - diamonds. The pizza comes in two variations, one topped with diamond powder and the other with an actual diamond ring and Dom Perignon champagne.
The most expensive pizza in the world Louis XIII pizza
You can enjoy it Renato Viola, Salerno
Price: 10086,06 EUR
This pizza takes more than 72 hours to make. When ordering this pizza, the pizza chefs come to your home and prepare it by serving it on special plates.
The pizza comes with three rare types of caviar - Oscietra Royal Prestige, Kaspia Oscietra Royal Classic from the coast of Iran and Kaspia Beluga - Norwegian lobster and 7 types of cheese.
The pizza is served with a selection of drinks, including Krug Clos du Mesnil 1995 champagne, which complements lobster and caviar, followed by brandy Carta Real Sanches Romate Finos and Louis XIII. cognac.
Pizzerias in Latvia
The first pizzeria in Latvia
With the fall of the Iron Curtain, pizza entered Latvia as food at the end of the 80s. One of the first pizzerias in Latvia was opened in Ādaži in 1988. The restaurant was popular and always crowded. To reserve a table, acquaintances must be used. In the building, which was created jointly by Latvian and Yugoslav architects, the tables are located in partially isolated "pockets" or rooms. Luxurious curtains, soft chairs, candlelight create an intimate atmosphere. Families go to the pizzeria for the holidays, for example, on Knowledge Day - September 1. Pizza fillings are very tasty and do not leave indifferent even the biggest skeptics.
The second pizzeria in Latvia Jānītis or Little Johnny`s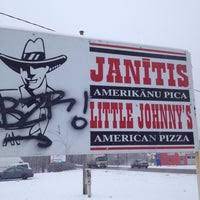 The second pizzeria was opened in 1991 in the premises of the cafe "Jānītis" in Riga, on the corner of Elizabetes and Ernesta Birznieka-Upīša streets. Little Johnny offered American-style pizzas. In the 90's there was always a line at the pizzeria.
The first pizzeria to start delivering pizza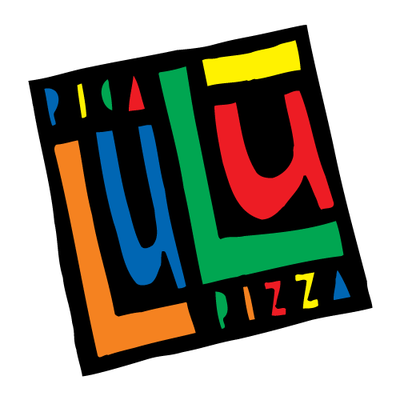 In 1994, the first Pizza in Lulu started working, which was opened by Elmārs Tannis from Latvia, who came from Canada. Lulu features exotic pizza recipes and unusual sauces. This pizzeria was the first in Latvia to offer Hawaiian pizza and the first to start pizza delivery.
Everyone knows that there can never be too much cheese on pizzas. Longitudinal, square, triangular, small, large pizzas. Put what you want on the pizza and the taste will be perfect!
What is your favorite pizza? Did I buy pizza for 10 thousand euros?