"Oh, a great miracle,
Full tables loaded:
Pig legs, snout,
Thick porridge in the middle. "
The shortest day of the year and the longest night or Christmas or winter solstice also have their own traditions. The most characteristic traditions of Latvians are considered to be going to the sauna, eating nine dishes, walking in the buddies, teasing or gypsy, pulling a log, divination and giving gifts.
There is no real explanation for why, but there should be at least nine dishes on the table at Christmas so that next year will be prosperous and rich. Why exactly 9, it's a mystery wrapped.
Do you bring nine dishes to the table?
What the ancient Latvians put on the table on Christmas Eve
For the ancient Latvians, the winter solstice was a celebration of farmers' customs, which was associated with the return of light and the celebration of all the great work of harvesting. So everything that was grown and put in the barns was put on the table. If now Christmas time is associated with peace, quiet and family celebrations, for the ancient Latvians it was a time full of joy.
Ancient Latvians celebrated Christmas for three days - from December 24 to December 26. The evening of December 24 was the evening of a cake, when a special grain porridge, called a cake, was placed on the table in honor. Grain dishes symbolized the process of life, continuity and respect for the ancestors, whose spirit favor the celebrants sought in this way.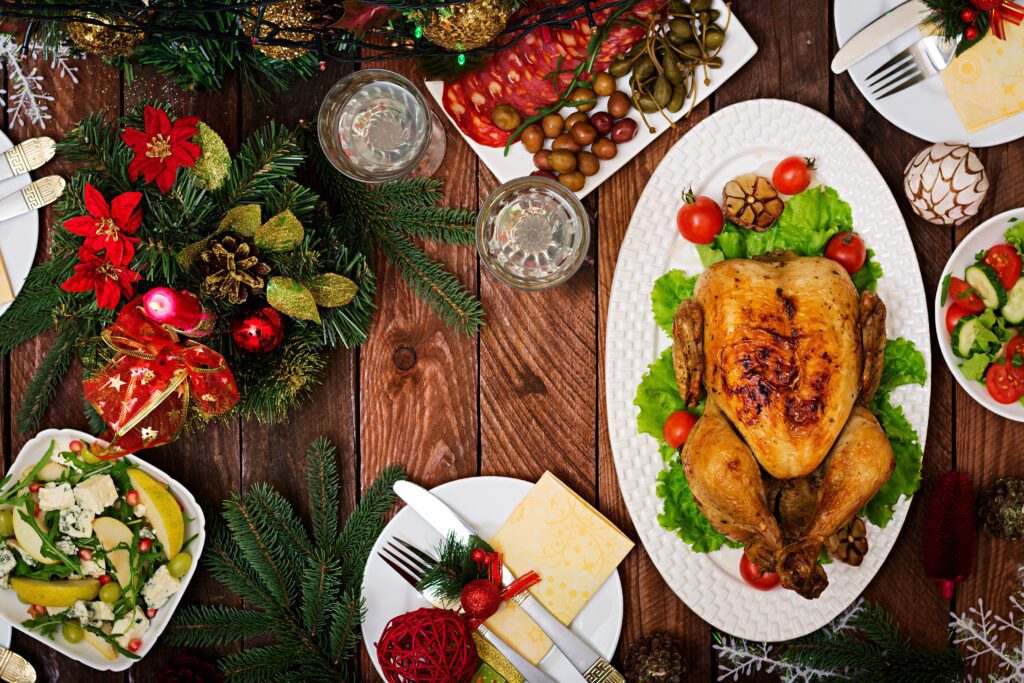 Who should be at the table on Christmas Eve
Peas and beans so as not to cry.
Pies, always new surprises await us
Beets and carrots to stay healthy.
Gingerbread so there is no shortage of love.
Round dough for cookies so we have plenty of sunshine around us.
Stewed cabbage enough strength.
Poultry for good success.
Fish so that money is always in your wallet.
Pork so that happiness is not lacking.
Bread so that there is no shortage of them next year.
Who should be at the table on Christmas Eve - food prerequisites
The peas must be gray.
Pies must have bacon.
The most suitable pork - pork snout.
When cleaning fish, it should be remembered that their scales should not be thrown out, but put in purses so that there is no shortage of money next year.
Carrots are not eaten fresh, but stewed.
The chicken or rooster must be roasted.
.......
One of the main Christmas dishes - Kocha. Kocha - porridge cooked from peeled barley and wheat grains, prepared with pork head, adding peas and beans.
Porridge was also placed on the table.
Medals for drinks. kvass, sour milk or buttermilk.
If there are no beets, then stewed kale can be served instead.
It would be desirable to cook some pumpkin dishes.
Ever since Duke Jēkabs brought potatoes to Latvia, Latvians have also loved to feast on oven-baked potatoes at the winter solstice.
As a sweet dish you can serve bread with jam, bread biguzi (rye bread dessert with cranberry juice and honey) and round cakes.
It is imperative to have bread, salt, and fire on the table that promises a blessing for next year.
The table should not be removed all Christmas night for the next one year live in prosperity.
Looking for Christmas food recipes here >>
Happy Holidays!