Last year (2021) I was on a short trip to Warsaw, Poland. I enjoyed the streets of Warsaw, museums and, of course, food.
What do I eat and where to eat in Poland? Let's look at this article.
Below I will tell you about the places I visited and what dishes I enjoyed. It must be remembered that we each have different taste buds that one likes, the other doesn't. The same could be said for costs that I find cheap or expensive, others might think the opposite. But I hope that someone will find at least one eatery useful.
Where to eat in Poland?
We took a small part of Latvia with us to Poland. We ate Laima chocolate deliciously in the hotel room with coffee.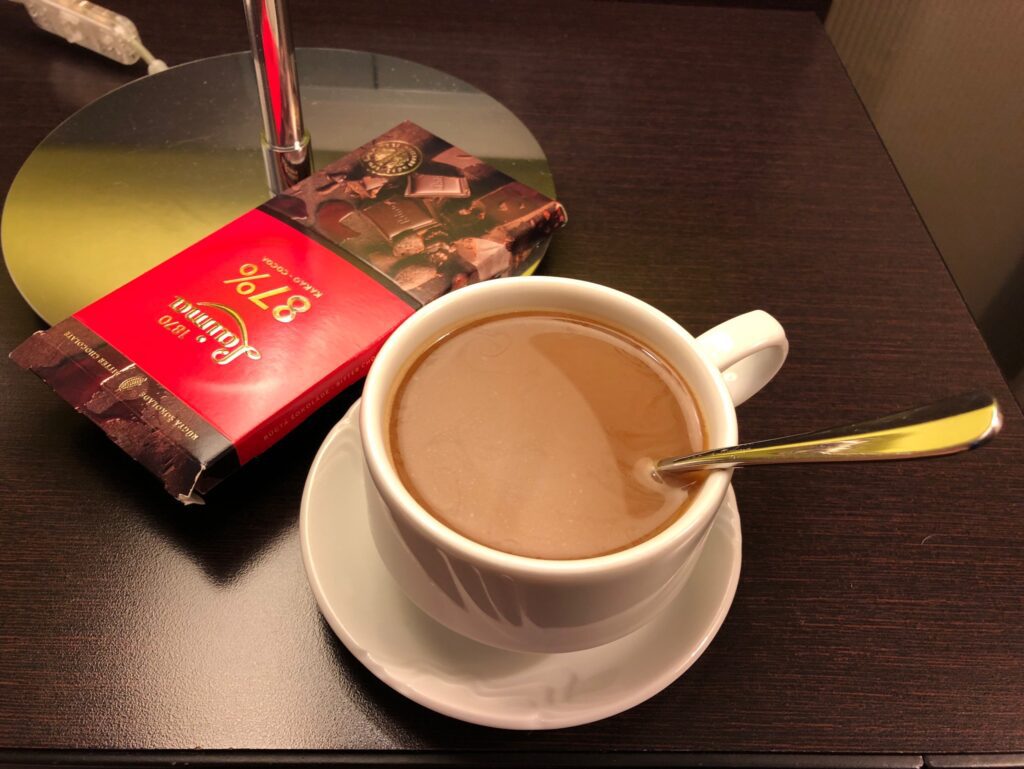 Zapiecek Polskie Pierogarnie
This place once addressed me with a travel companion. From the outside, we already realized that it could be traditional Polish cuisine. There was also a time to wait for Christmas, so the decor and design created a cozy atmosphere.
We visited this place twice.
For delicious food. I don't remember the names of the dishes, but for the first time, in principle, we ordered stewed cabbage with different types of meat. A freshly baked fresh bread roll was present. Very enjoyable and the portions are really big. We also enjoyed local Polish beer, I think beer lovers will go to heart.
For the second time, we each ordered different dishes. I ordered their traditional dish "Pierogi" - dumplings stuffed with meat and cheese, and I chose a cheese and parsley sauce. The choice of dumplings was large with vegetables, meat, cheese, etc. I almost forgot, I really enjoyed it and I recommend everyone to try it.
I have been to Poland many times before, only this time I have tasted the pride of their food.
A travel companion chose a large potato pancake with mushroom sauce. It was delicious, but in principle we ordered mushroom sauce and potato pancake, there was a lot of sauce, so the food was hard to enjoy.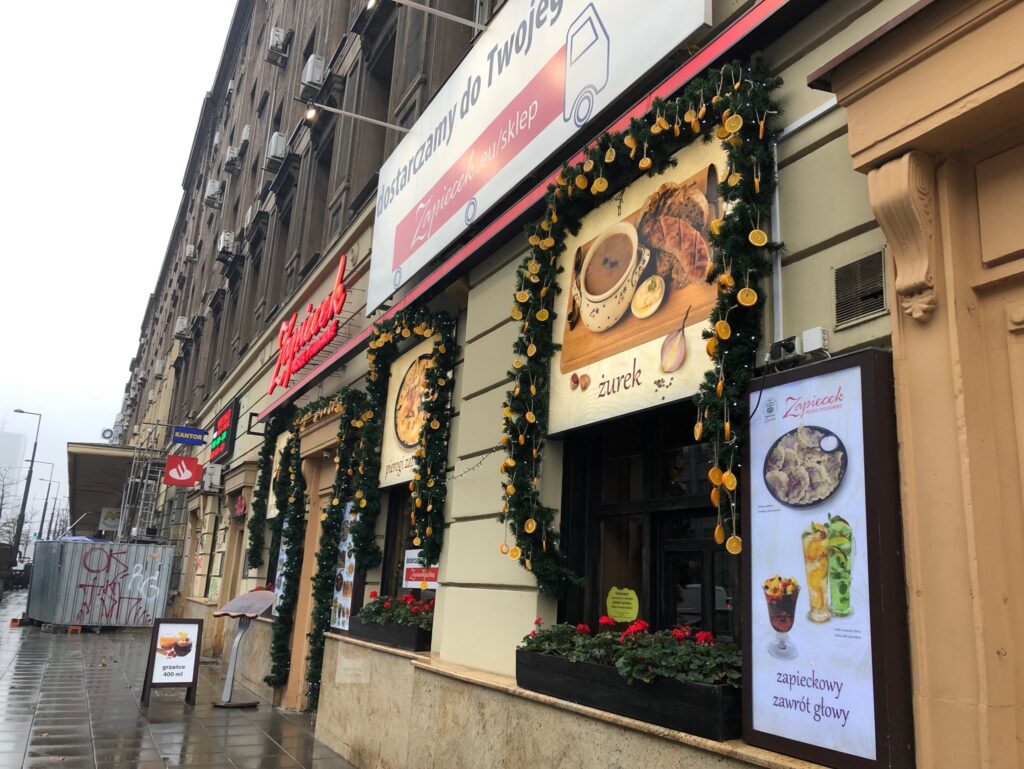 Facebook - www.facebook.com/zapiecekpolskiepierogranie
Instagram - www.instagram.com/zapiecek_polskie_pierogarnie
Homepage - www.zapiecek.eu
Bierhalle - a place for beer
We went to this place to warm up and relax a bit. Large selection of beers and nice atmosphere. The smallest volume of beer was 0.5L. It was too much for me, because I don't love beer, I don't remember what beer I took, but it was very tasty.

We took a snack - spicy chicken wings, really spicy. Horn with cheese sauce and lots of onions. Beer is exactly what you need.
Definitely recommend visiting this place if you want to get the feeling of such a "pub" and enjoy a good beer.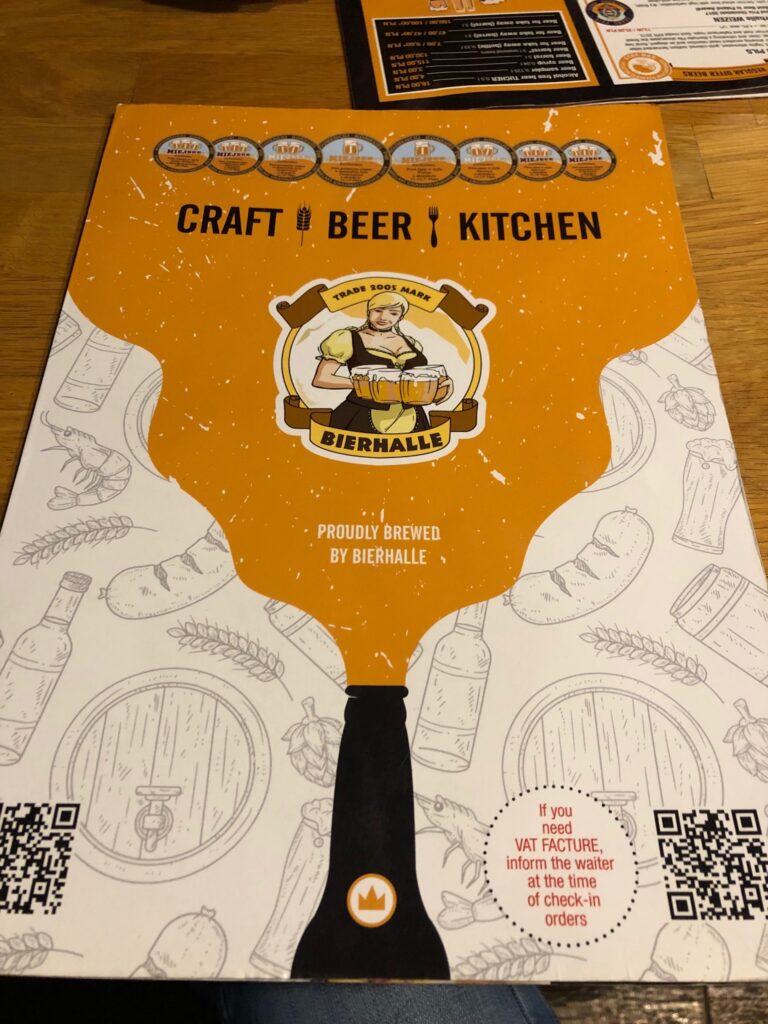 Facebook - www.facebook.com/Bierhalle
Homepage - www.bierhalle.pl
Instagram - www.instagram.com/bierhalle_arkadia
Simit house, cukierna turecka
While abroad, I started the day early so that I could enjoy more of the country and in the evening I could sit in a nice place and enjoy my time. Poland, however, caused some problems, because nice coffee places and, in general, there also seem to be shops, opened around noon. 10.00 / 11.00.

But we were lucky and walking around for half an hour, around 8.00 we found a great Turkish cafe. We smelled it on the street and we were inside. We saw how fresh buns are just placed on the stands and how they are still being baked.

We were treated to a freshly baked bun that just melted in our mouths. I had enough of it, so I only ordered coffee and Turkish tea. My travel companion ordered another bun of coffee.

The start of the day was really fantastic. Energy for the whole day. I also recommend this place if you are looking in the morning where you can eat some fresh buns.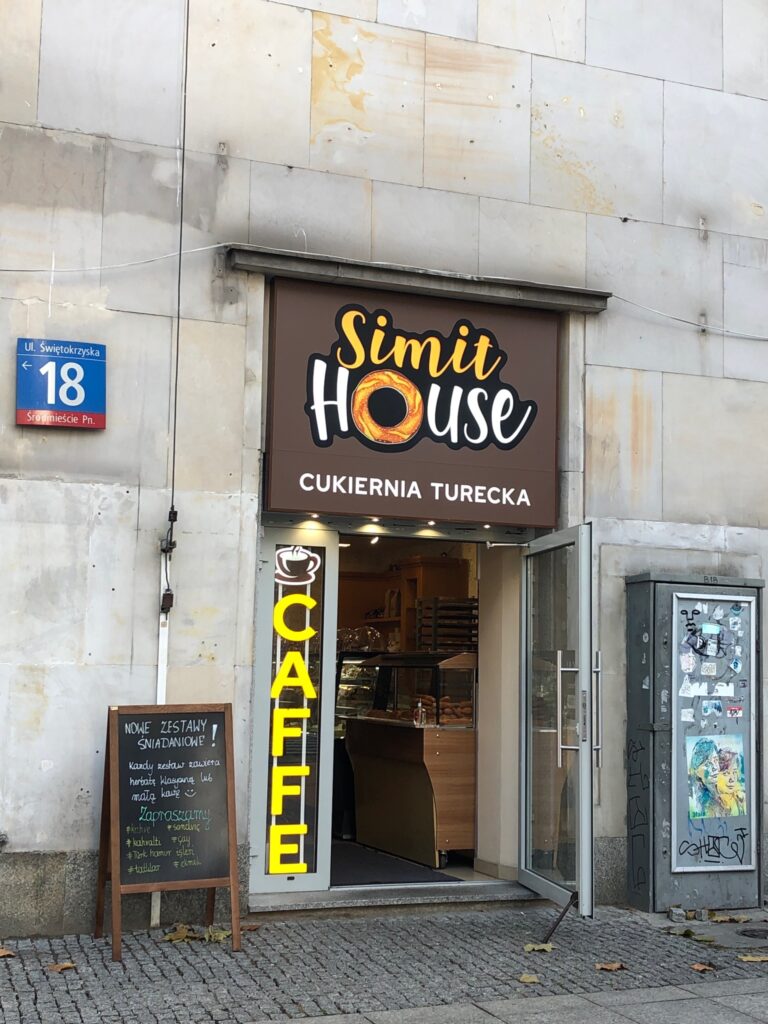 Facebook - www.facebook.com/Simit-House-cukiernia-turecka
Instagram - www.instagram.com/simithouse_cukierniaturecka
Bistro Bordeaux
I don't know how you, but I associate Winter Time with soup time. One day it wanted soup and the plan for lunch was ready, we need to find a restaurant where we can enjoy the soup.

It didn't take long to search and we quickly found the google folder in Bordeaux Bistro. The place was crowded, which I think is a must for delicious food.

We sat down and ordered tomato soup with toast. While waiting for the soup, we sipped Latti.

We also took one apple pie with ice cream and cream sauce for two. Dictate delicious. You could feel the baking just baked, the smell and taste melting in your mouth.

The soup was also simple, but delicious. Exactly what I wanted. Definitely recommend this site.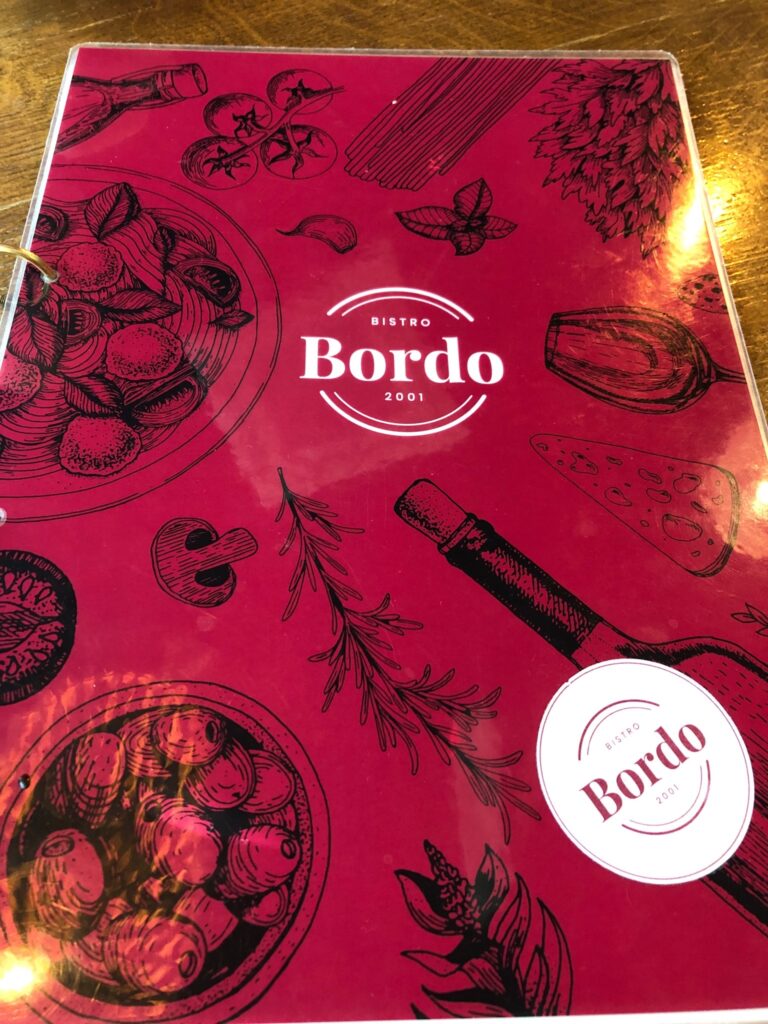 Homepage - https://bordo.com.pl/
Facebook - www.facebook.com/BistroChmielna
Instagram - www.instagram.com/bordo_chmielna_34
Brooklyn Burger
This place was a big disappointment for me. Because before that, we researched on the Internet what food and what it looks like here, but in reality everything was different. The cocktail was not really drinkable and the choice of beer / drinks was small.

It was not possible to understand from the menu what we were ordering and what would be inside. We didn't have a choice and we wanted a burger, so we took a risk and ordered it. Burgers like burgers, but something didn't go together. Oily, much halapenjo, although it was written that is not sharp. The atmosphere of the place itself was not very pleasant, but maybe it was my fault that something just didn't go together that day.
I would not recommend this place, because there is no choice of food and drink. And I think the prices are too high.
This place is for more people who want to have a cheap beer and watch football matches, not to enjoy food.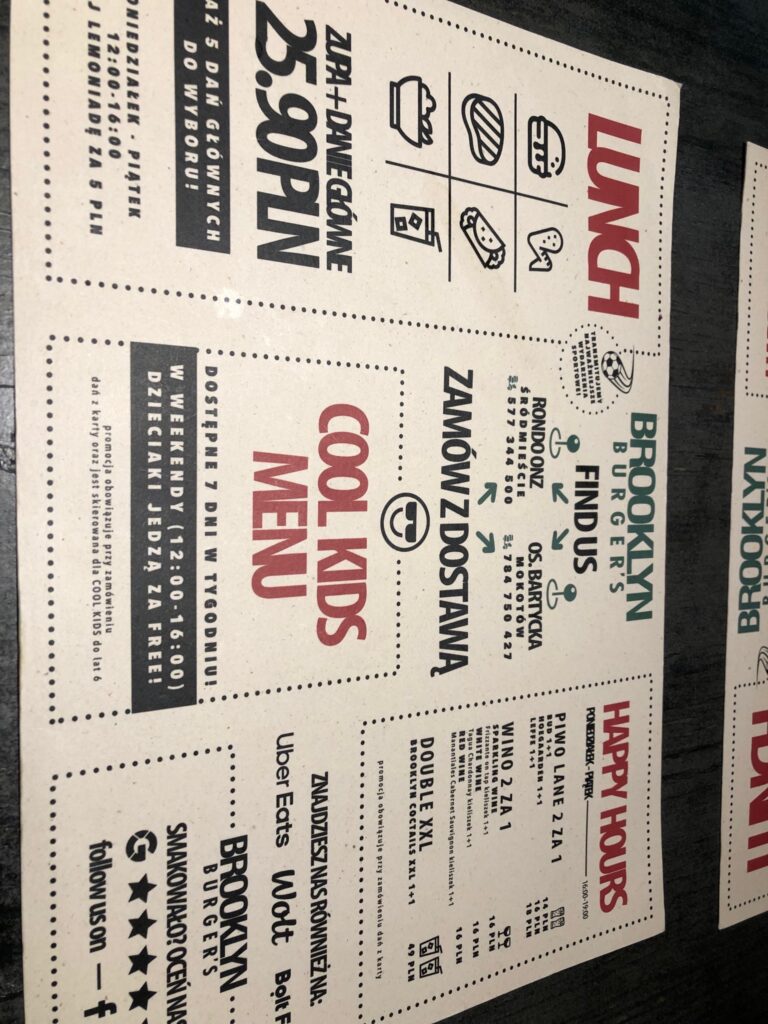 Homepage - www.brooklynburger.se
Instagram - www.instagram.com/brooklynburger
Jinny and Joy
Jinny and Joy is another place where we rested for a few minutes and stored energy. Really pleasant atmosphere, delicious coffee and cakes. There really is not much to say if you are looking for a nice coffee place in the center of Warsaw, I definitely recommend it.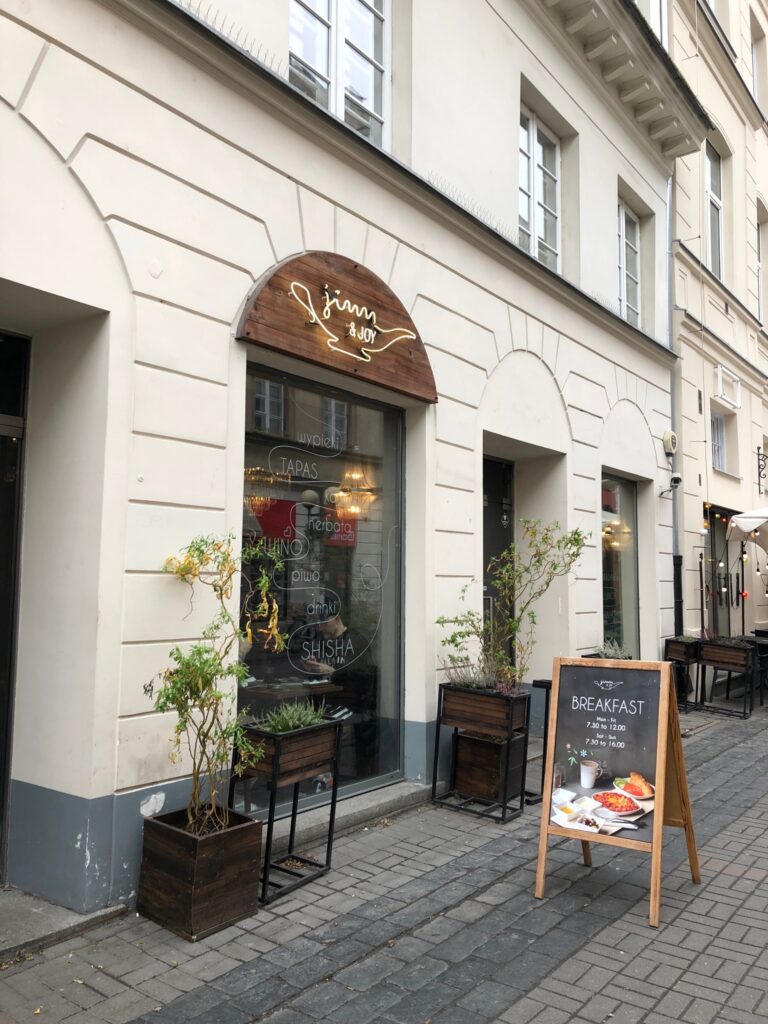 Homepage - www.jinnjoy.pl
Instagram - /www.instagram.com/jinn_and_joy
Czech original restoration
Czech beer place. After a long day, I wanted to have a drink and discuss what I saw. Really delicious ali. A place with a beautiful view of the city. We didn't enjoy food here. I recommend it if you are looking for a place to have a beer with friends and have a nice chat.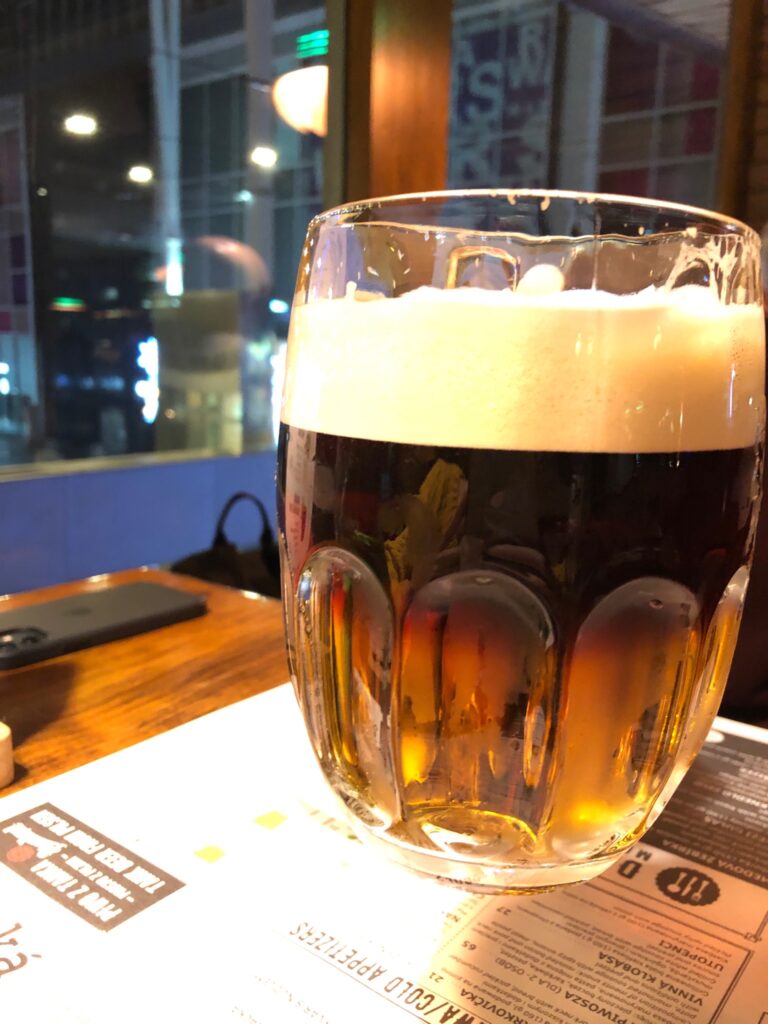 Homepage - http://ceska.pl
Facebook - www.facebook.com/restauracjaceska
Instagram - www.instagram.com/restauracjaceskawarszawa
Trattoria Da Antonio
The restaurant of the last day, this could really be called a real Italian restaurant. We passed it for several days and thought we didn't really want such a beautiful place, we wanted something more polar. We didn't want to pamper ourselves and enjoyed the peaceful atmosphere and the beautiful music that played through it.

As in the Italian place, we ordered mail and pizza. Everything is prepared there even on the spot. Well dick tasty! And yes, of course, where without desserts, if we celebrate life, then to the end. It seems to me that this was also the most expensive place we ate, but it was worth it, but in the end we were on a trip. We can afford a little more than usual.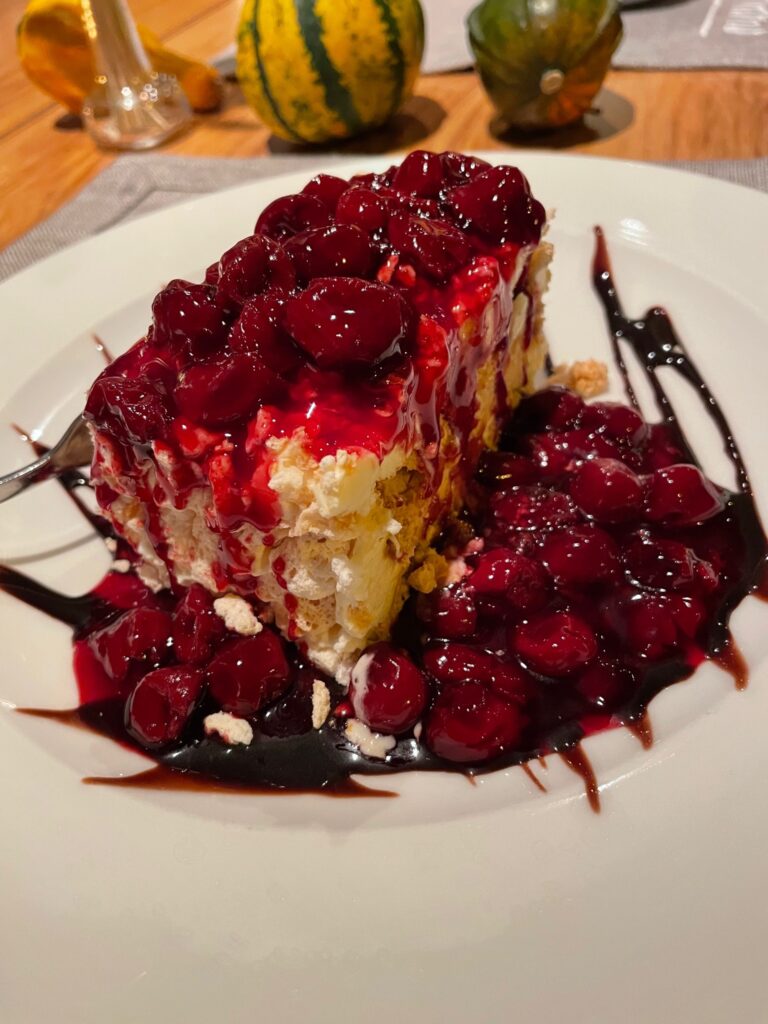 Homepage - http://trattoriadaantonio.pl/
Instagram - www.instagram.com/trattoriadaantonio
Facebook - www.facebook.com/restauracjatrattoriadaantonio
Hard Rock Cafe
Last day discovery. We still don't understand how we discovered this place so late. Hard Rock Cafe is located in the supermarket in the center of Warsaw, so we could not go to "Roķene", I felt completely at home. So, everything suddenly seemed so familiar. And so it was, the Polish Rock Cafe looked like our Riga Rocket.

The food is simple but delicious. I was more overwhelmed by the atmosphere that I don't even really remember the taste of the food. But I definitely recommend visiting, even if you are in another "Roķene".
Homepage - www.hardrockcafe.com/location/warsaw
Instagram - www.instagram.com/hrcwarsaw
Facebook - www.facebook.com/hardrockcafewarsaw